Investigation Services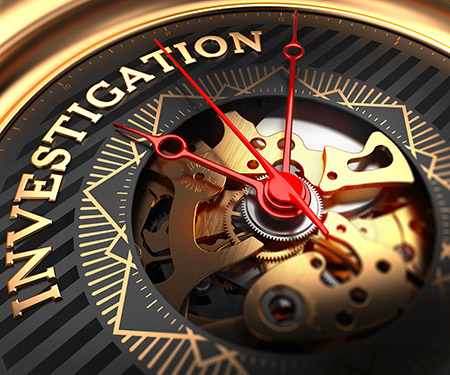 Local Investigations with National Reach.
Infidelity. Missing persons. Insurance fraud. Employee Theft. Sexual Harassment. Are you ready to learn the truth? With years of experience, RODE provides discrete, professional investigation services for individuals and corporations. From surveillance, to comprehensive background checks, to interviewing, our investigators have the tools and technology to find the answers you need.
Find the Right Protection For You
Private Investigations
We understand that every private investigation presents its own unique set of circumstances. Our investigators will work with you every step of the way to evaluate your specific needs and apply our expertise to deliver outstanding results. Most importantly, we'll protect your information and conduct the investigation discreetly and in a timely manner.
Tenant Screening
Claims & Disability
Workers Comp
People Locate / Skip Traces
Asset Search
Surveillance
Background Checks
Bounty Hunter
Fraud
Judgment Recovery
Public Records
Workers Compensation
Wrongful Death
Corporate Investigations
We provide a broad range of risk management services designed to control loss and minimize exposure. Our team works with your management and law enforcement to assist in prosecuting responsible individuals and obtaining restitution following incidents of employee fraud, embezzlement, substance abuse, theft, sexual harassment, and other forms of inappropriate conduct.
Employee Termination Support
Sick / Disability Leave Verification
Employee Theft
Undercover Assignments
Background Checks
Due Diligence
Litigation Support
Surveillance
Statements and Interviews
Retail / Theft Prevention
Internal Investigations and Security Consulting
White Collar Crime
Domestic Investigations
Questions of infidelity can destroy families. Child custody/support issues can put undue stress on your relationship with your children. Suspicious activities of loved ones can send your life into a tailspin. We're here to support you and your family through tough times by providing answers related to income/employment, assets, background, online activities, vehicle use, teenager activities, and much more.
Infidelity Investigations
Asset Locations
Harassment Investigations
Stalking
Surveillance
Co-habitation
GPS Tracking
​DNA Testing
Paternity Testing
Court Escort
Child Exchange
Belongings Exchange
What Matters Most
Discretion and confidentiality is our top priority when conducting private investigations.
Whether it's a business or personal matter, we'll work closely with you every step of the way until you understand the outcomes and the case is complete.
Our services help protect your reputation and integrity. You can trust us to get your case resolved quickly and effectively.
Contact Our Experts Today
Call 856-432-4495 or complete the form and we will be in touch as soon as possible.